Be The First To Get Kickstarter Information When It Launches!
WHAT IS CAR STEALERS...
Car Stealers is a comedy short film, written by Eric Roth and Directed by Christopher Guerrero about a group of ethical Car Stealers... think Gone In 60 Seconds meets Rushmore meets Robinhood.
SYNOPSIS
Synopsis
Rayna is a misunderstood girl with supernatural powers. She has "something to prove" and an uncanny talent for picking locks. After running away from her shitty father, she finds a flyer with little paper tabs: the kind that usually say "Lost Dog," or "Drummer Wanted." This one is for the Car Stealers. The flyer introduces Rayna to Zeke, the charismatic misfit who leads a ragtag group of ethical car thieves.
After Rayna passes her first test-- stealing a bike-- Zeke initiates her into the Car Stealers. There she meets: Jill the explosives expert with a troubled past, Joe the mechanic, Dietrich Von Satchel the hacker, and Bob a real cool dog with likes to go fast and hates loud noises.
Zeke explains that the Car Stealers next job is to steal back his father's slick Honda Civic, a bitchin' car stolen years ago by an evil old repo man. The crew is skeptical of the personal nature of this mission. Joe, the mechanic explains: "Bad decisions run on a diesel called revenge. Anger steers the mind all crazy like. And soon we're careening down crime's highway with shot brakes, a sputtering engine, and 1 of 3 destinations: jail, death, or both." But Zeke talks everyone into it anyway.
The plan goes off without a hitch. Each character expertly performs their duties, and after a high-octane car chase with the cops they get the car back. When they arrive at their secret headquarters, the owner of the stolen bike-- from Rayna's initiation-- shows up with a gun... Want to know the rest? Help us make the movie!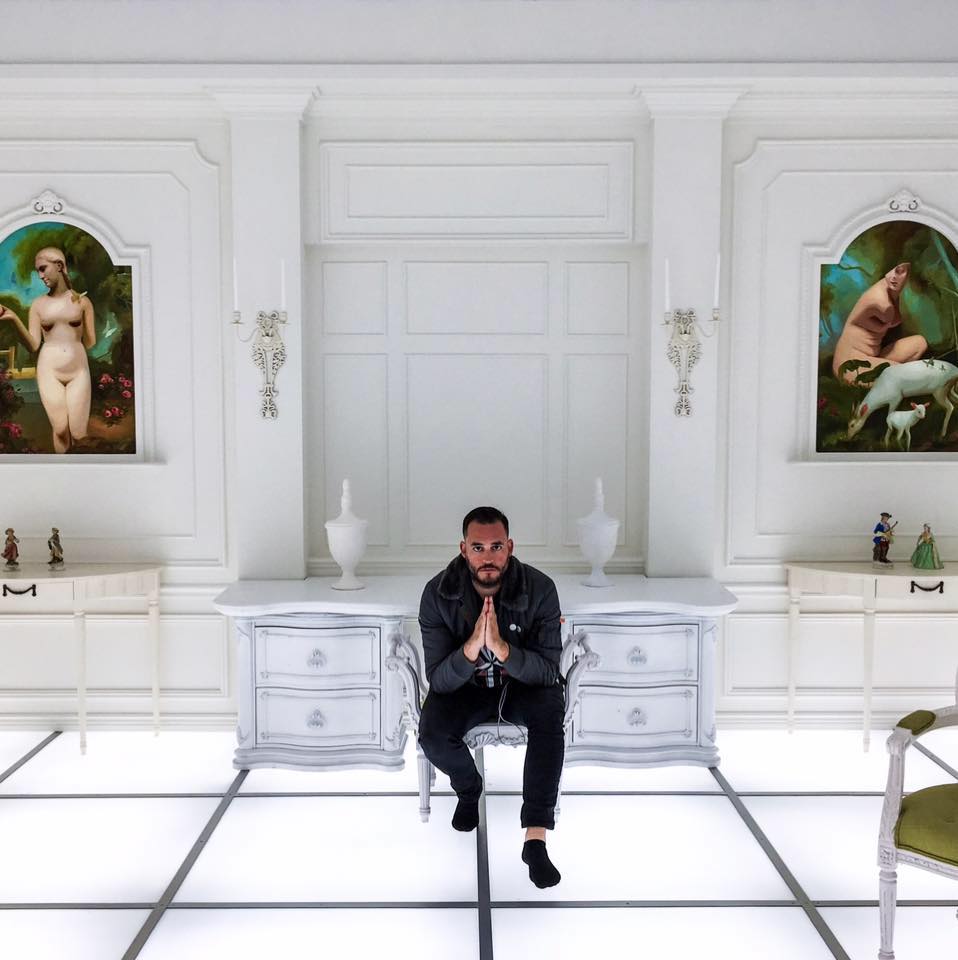 DIRECTOR OF CAR STEALERS
Christopher Guerrero is a Latino Director/Writer/Producer from Fresno, CA but based in Los Angeles. For the past 4 years he has been directing and creating content for BuzzFeed, Super Deluxe, Viacom, and Studio 71 where he is currently an Executive Producer launching their original media channels. He has created over 200 hundred videos with billions of accumulated views, he also is a creator of BuzzFeed's biggest properties "Tasty" and "The Try Guys". Using this success Guerrero is telling working on films and short form that are focused around is poor community of Fresno about traditionally underrepresented people both of his latino heritage and the areas multi-cultural diversity. Making content that celebrates it and is inclusive. He received his MFA in Film Production from USC's Film School.
WRITER OF CAR STEALERS
Eric T. Roth is an LA-based actor and writer whose work has appeared on Comedy Central, Buzzfeed, and EPIX. As a sketch comedian and improviser he has performed at UCB, Second City, TBS's Just For Laughs New Voices and toured with Cards Against Humanity. His work has been called "winsome," and "loosey-goosey" with an "insanely confident… swaggering sensibility." He is from Chicago and trained in long form improv at iO Chicago.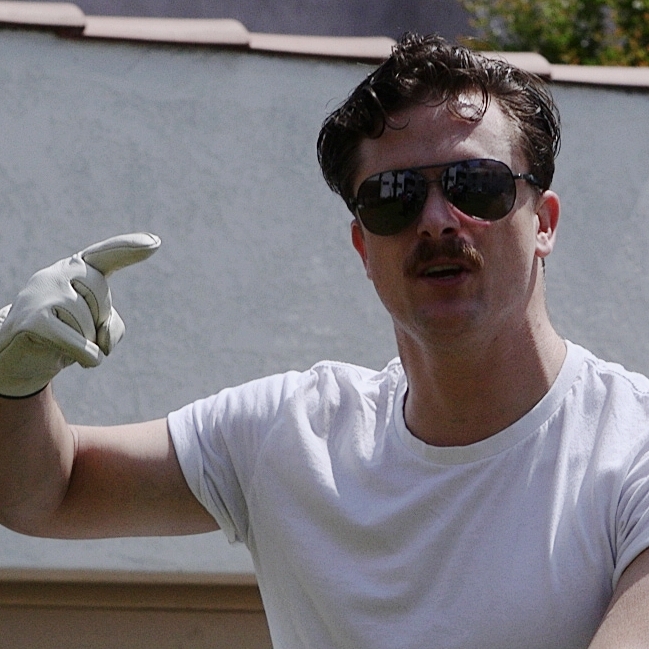 MAX BAUMGARTEN AS ZEKE
Max Baumgarten is a Los Angeles based performer and writer who's most recently released work in the fields of comedic video, commercial, experimental theater and independent short film have gained notable press, international acclaim and record breaking online viewership. Max has performed and helped to create new experimental physical theater works in Berlin, Melbourne, Edinburgh, New York, San Francisco, and Los Angeles with cutting edge companies including Four Larks Theatre, Wet The Hippo Collective, and Spiegelworld.
NINA TARR AS JILL
Nina Tarr is a stand up comedian, writer and actor from Los Angeles. She produces and hosts her own monthly stand up show "Frowntown" and "Cool Butt" in LA. She recently wrapped shooting MTV's new clip show HIGH CRIMES, produced by Marlon Wayans, which premieres in May 2017. Nina's also written popular video shorts for Buzzfeed and has starred in videos for Super Deluxe, Buzzfeed, MTV, IHEARTCOMIX, and a number of other productions. She is an alumni from UCB Improv and Groundlings. Nina is a performer on the John Gilkey directed troupe, Wet the Hippo Collective's monthly show "Deep Squeeze."
LA Casting Resume: http://www.lacasting.com/ninatarr